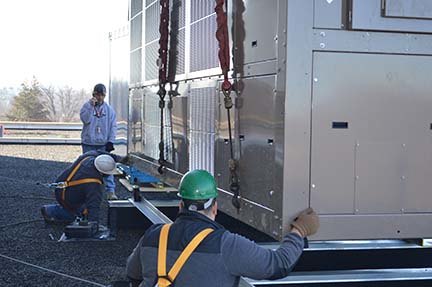 ECSI 360 performs mechanical contracting through its subsidiary, Element Mechanical Services. Element Mechanical is a full-service HVAC and plumbing contractor in Philadelphia, Pennsylvania. Its capabilities include preconstruction job-costing, design-build, plan & specification construction, and building commissioning. Element Mechanical Services offers you an experienced team of project managers, engineers, estimators, and tradesmen/women.
Regardless of scope or size, each project assigned to Element Mechanical employs 3D Computer Aided Design (3D CAD) to facilitate estimation, prefabrication, trade coordination, project management, and commissioning. Our combined commitment to excellence in mechanical construction is surpassed only by a laser-like focus on safety. We strictly adhere to safety policies and procedures, from the preplanning stage through project completion.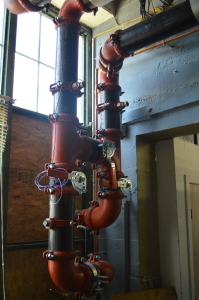 One indicator of our company's growth in the HVAC industry is successful completion of large-scale projects for public and private clients through teaming agreements and joint ventures. ECSI 360 seeks to establish long-lasting partnerships with engineering firms, energy service companies (ESCOs), general contractors, developers, fabricators, and other mechanical contractors whose commitments to safety, efficiency, and quality are measurable and sincere.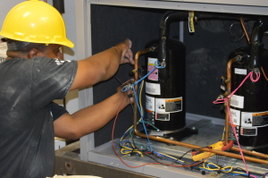 Our honest, diligent, and innovative approach to mechanical construction should mesh well with your own business philosophy. Whether your goal is to enhance capacity, offer additional services, access new geographic markets or benefit from technological efficiencies, ECSI 360 will be a tremendous asset to your firm. To pursue a possible joint venture with Environmental Construction Services, please contact a member of our management team at either 215-904-5097 or info@ECSI360.com.