Chief Operating Officer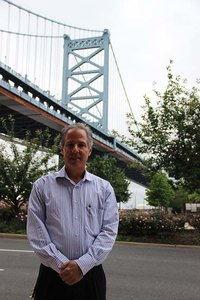 Dominic Menta is Vice President of both Environmental Construction Services, Inc. and its wholly owned subsidiary, Element Mechanical Services, LLC. His range of experience encompasses engineering, manufacturing, coordination, installation, and delivery of mechanical/HVAC solutions for large-scale projects across the Mid-Atlantic region.
Dominic is a contributing member of the American Society of Heating, Refrigerating and Air-Conditioning Engineers (ASHRAE) and a member of the Sheet Metal and Air-Conditioning Contractors National Association (SMACNA). As a member of the National Air Duct Cleaners
Association (NADCA—also known as The HVAC Inspection, Maintenance and Restoration Association), he maintains multiple HVAC certifications.
Dominic assisted the team responsible for developing ECSI 360's pending patent for the optimization of airflow distribution systems. He holds a bachelor's degree in Mechanical Engineering (BSME) from Drexel University in Philadelphia.
Dominic Menta's notable client/project experience includes:
Merck Pharmaceuticals
Pfizer Pharmaceuticals
LGB Refractories
Philadelphia VA Medical Center
Ashland Chemical
Wachovia Center (Philadelphia) and Wachovia Arena (Wilkes-Barre)
Rutgers Organics Corporation Bioremediation
Sanofi Pasteur Influenza Lab
Pennsylvania Convention Center
Lincoln Financial Field
Wyeth Pharmaceuticals
TEVA Pharmaceuticals
Bayer Pharmaceuticals
Schering-Plough Pharmaceuticals
Ciba-Geigy Pharmaceuticals
Bristol Myers Squibb
Hoffman-La Roche Pharmaceuticals
Geisinger Hospital Co-Generation Project
The Naval Yard (Philadelphia) Energy Project
HP Hood Co-Generation Project