MBA, CEO, Chief Executive Officer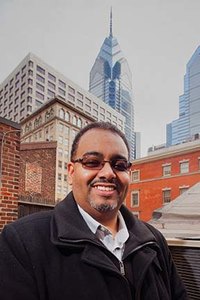 Michael Brown is President and Chief Executive Officer of Environmental Construction Services, Inc. and its wholly owned subsidiary, Element Mechanical Services, LLC. Michael's professional expertise includes engineering, manufacturing, coordination, installation, and delivery of commercial HVAC products and services for large-profile accounts throughout the Mid-Atlantic region.
Michael is a contributing member of the American Society of Heating, Refrigerating and Air-Conditioning Engineers (ASHRAE), a senior member of the Association of Energy Engineers (AEE), and a Certified Energy Manager.
He is also a board member of the Pennsylvania chapter of the Sheet Metal and Air-Conditioning Contractors National Association (SMACNA). As part of his SMACNA duties, Michael Brown chairs the taskforce responsible for developing a national standard of total-system air leakage for HVAC air distribution systems.
Additionally, Michael is a board member of The Philadelphia Industrial Development Corporation (PIDC). He is also co-chair of the supplier platform for the Consortium for Building Energy Innovation (CBEI—formerly known as the Energy Efficient Buildings HUB), one of three Department of Energy innovation hubs.
Michael Brown has a patent pending for an optimized airflow distribution system that he invented during an energy retrofit project for the CBEI.
He holds two bachelor's degrees (in Mechanical Engineering and Spanish) from Florida State University. Michael earned his Master of Business Administration from Saint Joseph's University in Philadelphia, where he graduated at the top of his class in the Executive MBA program.
Michael Brown's notable client/project experience includes:
Lincoln Financial Field – Concession Stand Renovations
University of Pennsylvania – South Pavilion Expansion
Pennsylvania Convention Center – Cooling Tower Replacement
Washington Dulles International Airport
Department of Homeland Security – Harpers Ferry Firing Range
Ciba-Geigy Bioremediation
The Hershey Company Cocoa Roaster Expansion – Robinson, Illinois
Sanofi Pasteur Influenza Lab
East Stroudsburg University Science and Technology Center
Hollywood Casino at Penn National Race Course
Lancaster Convention Center
Kimmel Center for Performing Arts
U.S. Coast Guard
Pennsylvania Farm Show Complex & Expo Center