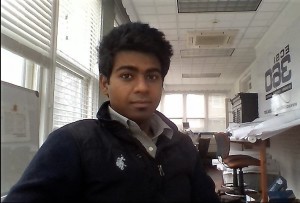 Ayush holds a Bachelor Degree in Mechanical Engineering from the State University of New York and is currently working as the Project Manager/Engineer for Environmental Construction Services, Inc. He supervises the Sheet Metal and Mechanical field labor and office operations for jobs in healthcare, commercial, institutional and industrial sectors. He also oversees the Building Information Modeling (BIM) team, ensuring all budgets and schedules are met. He is experienced in day to day field actions, inspections, and evaluations of progress, preparation of estimates and schedules, directing material procurement and logistics, mainly through the use of cutting edge 3-D technology.
Ayush is also accountable for overseeing Purchasing, administering contracts and change orders, preparation of submittals, AP & AR billings, RFI's, project closeouts, facilitating site inspections, evaluation of contractor's certification and programming the databases for integrations of accounting, estimating and project management systems.
Ayush has successfully managed projects like Comcast Core & Shell, University of Penn – Ryan, East Market Ph-1, Naval Support Activities Upgrades, VA Hospital, MLK Center and Free library of Philadelphia with supervision of over 20 people in multiple geographical regions throughout mid-Atlantic.
As the Project Manager, Ayush is responsible for handling a $12M business unit.